Efficient Rubber Slurry Pump
Introduction:
Series SHR slurry pumps are widely used in the mining, coal washery, power plant, metallurgy, petrochemical, building material, dredging and other industrial departments, etc. It is used in the various working sites including hydrocyclone feeding pump, underflow slurry pump (thickener
underflow pump, filter separator underflow pump), flotation feeding pump, vibrating sieve feeding pump, shaking grading pressure pump, concentrate pump, and tailing pump.

SHR series slurry pumps are similar to EHM series in structure. The main difference is the material of wet parts, which are natural rubber, chloroprene rubber or other wear- resistant rubbers. SHR are more suitable in delivering strong corrosive or abrasive slurries of small particle size without sharp edges.
A brief introduction of the slurry pumps we offer:
Slurry Pump Series:
1. Metal Lined Slurry Pump, SH Type; 2. Rubber Lined Slurry Pump (SHR Type); 3. Hi-Pressure Slurry Pump (SBH Type);
Gravel Pump Series:
1. Hard Metal Sand Pump (SG, SHG Type); 2. WN Dredging Pump (WN Type);
Sump Pump Series:
1. Metal Vertical Slurry Pump (SV Type); 2. Rubber Vertical Slurry Pump (SVR Type);
Local Pump Series:
1. Power Plant Slurry Pump (ZBG Type); 2. Coal Washing Slurry Pump (ZJ Type);
Froth Pump Series
Specifications:
| | |
| --- | --- |
| Model | SHR-150E |
| Outlet | 6-inch |
| Capacity | 324-720m3/h |
| TDH | 7-49m |
| Rated Motor Power | 120Kw |
| Speed | 400-1000r/min |
| NPSH | 5-10m |
Construction of Rubber Slurry Pump: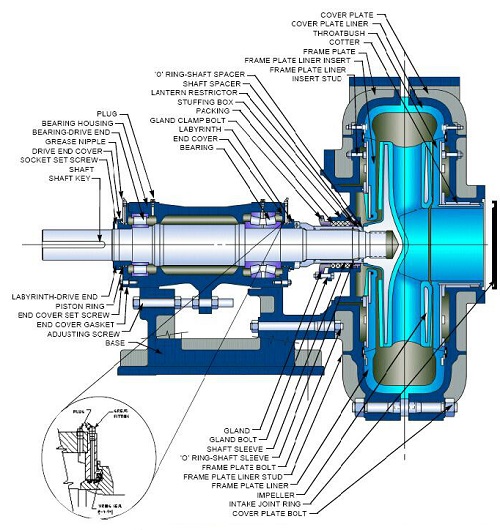 Typical Applications:
Tailings
Heavy Mining
Ash Handling
Cyclone Feeds
Pulp and Paper
Corrosive Slurries
Coal Preparation
Mineral Processing
Aggregate Processing
Heavy Refusal Removal
Standard Material of Wet-end Parts: Natural Rubber R55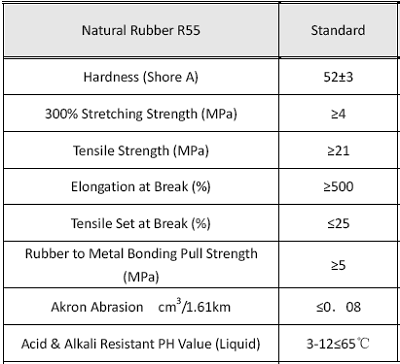 Performance Curve: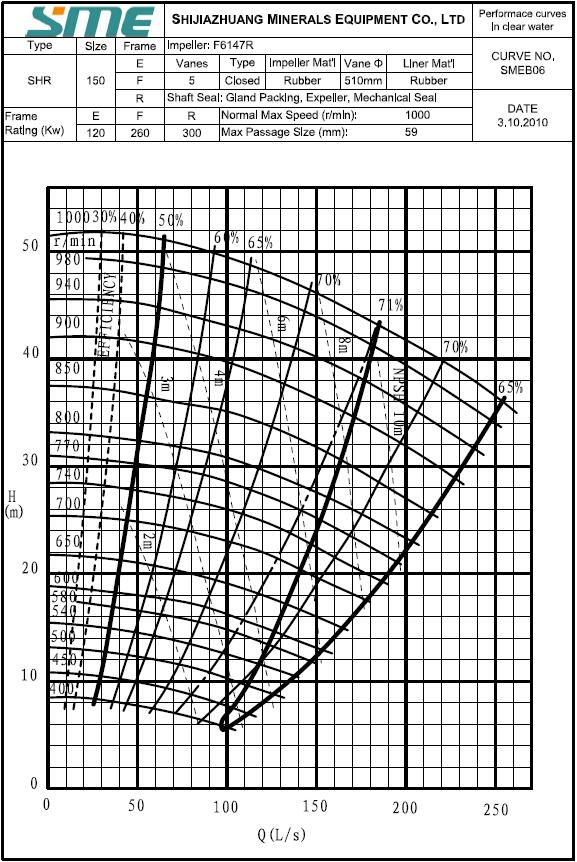 Projects with SHR Slurry Pumps: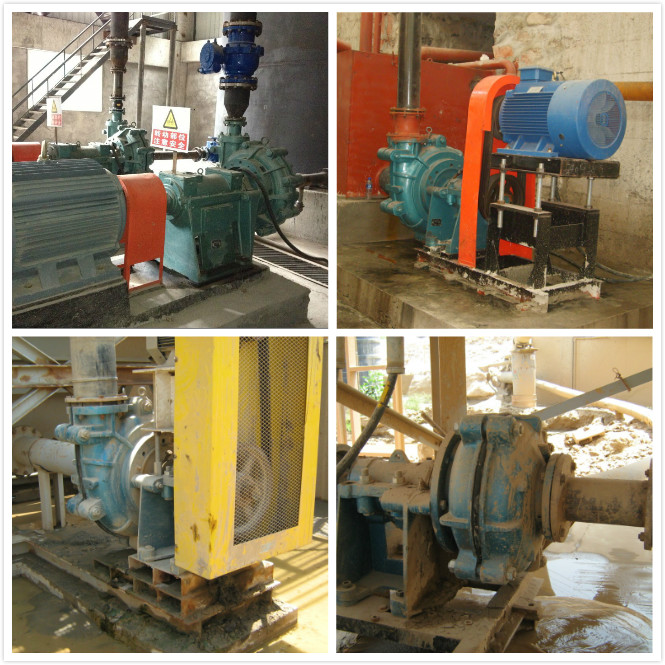 Kategori Produk : Pompa Lumpur > Karet dilapisi Slurry Pump